Skimboard kids on a Mexico beach
When it's winter up north, the skimboarding season is in full stride along the Pacific Coast beaches of Mexico. This is when the best talent goes head-to-head to determine ultimately who will make it to the world championship in Laguna Beach, California, where the sport was invented.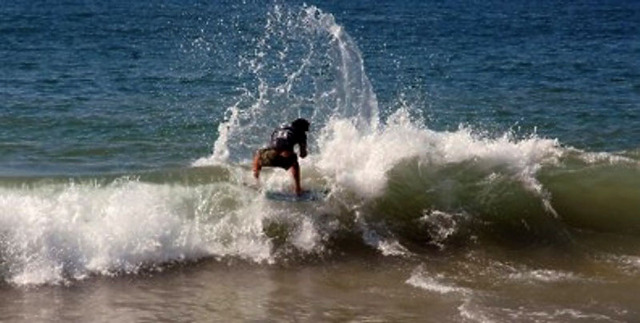 It's a sport that has not attained the popularity of surfing, but it nonetheless has its adherents. It started more than 60 years ago on comparatively clunky wooden boards. Today it's a high tech activity that demands athleticism, skill and a certain daring, perfect for the Mexican machismo.
The sport is physically demanding, as these photos show. And when it's practised at its best, it is like ballet in the surf. These photos were taken at Melaque, Jalisco.
Published or Updated on: May 19, 2010 
Contact