Photo gallery: Chipilo, Puebla: an Italian town with the best Italian food in Mexico © Joseph Sorrentino, 2023
Chipilo, Puebla is different from other Mexican pueblos. Very different. That's because it is an Italian pueblo, settled in 1882 by Italians from Veneto, in northern Italy.
In the late 1880s, the Mexican government wanted to modernize its agricultural sector and recruited Europeans. Seventy-nine families arrived in Chipilo, worked hard and eventually succeeded in establishing farms and dairies. Chipileños—as residents are called—have retained their dialect, also called Veneto, a couple of traditions, and, happily, their cuisine.
Unlike most Mexican pueblos, Chipilo only has two big fiestas, and both take place in January.
Early morning on January 1st, Chipilo's streets fill with families going door-to-door in a daytime version of Halloween without costumes. It's a celebration called Cappo d'Anno. Stopping in front of homes, parents and kids belt out a song asking for treats, like candy or peanuts.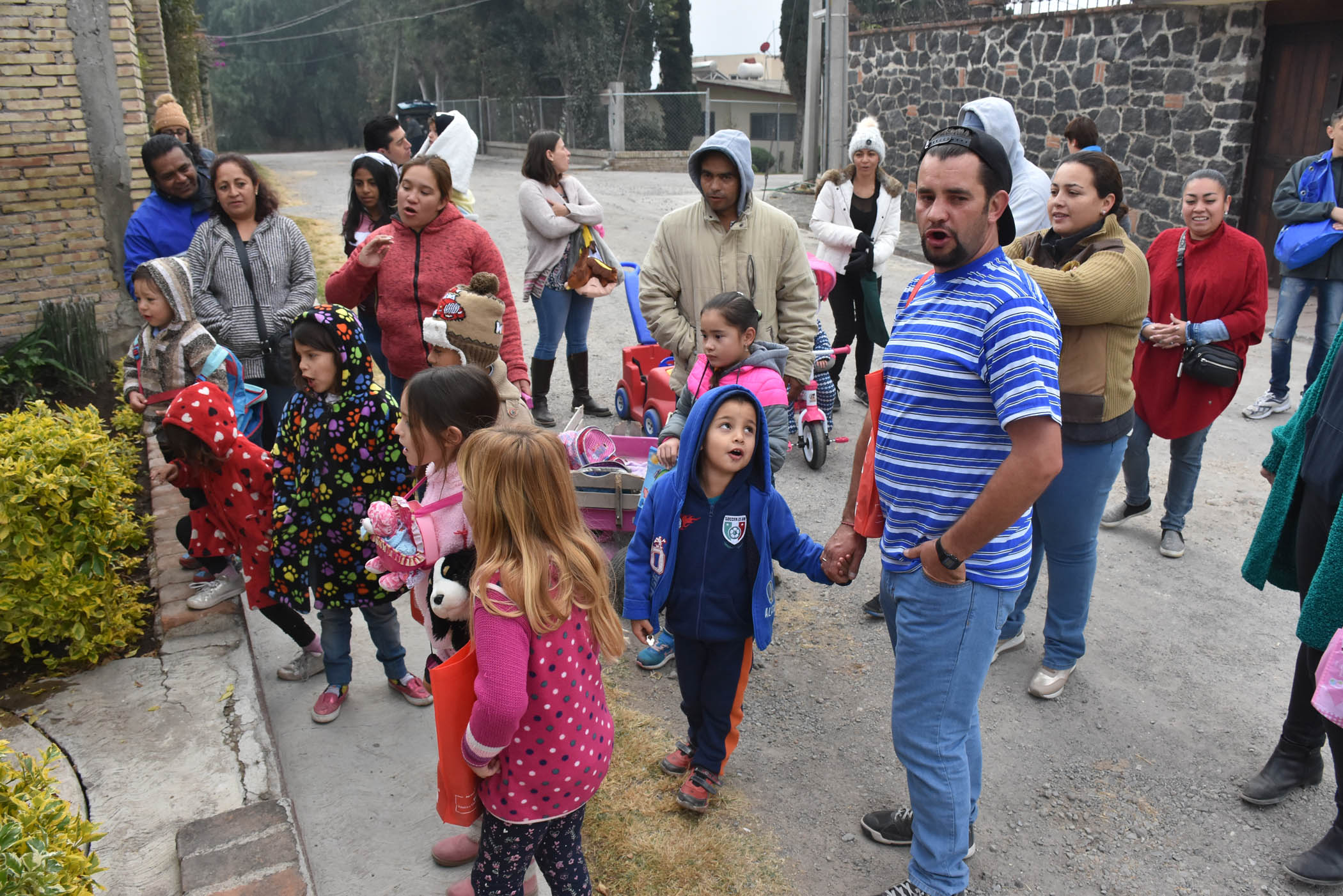 On January 5th, it's the burning of La Befana (see photo gallery). Men in Grupo La Befana spend about three months building a 15-feet-tall paper and cardboard figure of La Befana, a good witch. She's placed in front of the church on the morning of January 5th and then driven to the sports arena that evening, where a couple of thousand people gather to watch her burn. "It is to burn the bad things from the old year," said Hector Mazzocco Sevenello, the group's leader.
Chipilo may not have the fiestas that other pueblos have—no big Day of the Dead celebrations, no processions during Holy Week, no fiestas for a patron saint or virgin—but what the town does have are queserías (cheese stores) and restaurants that boast some of the best cheeses and Italian food in the country.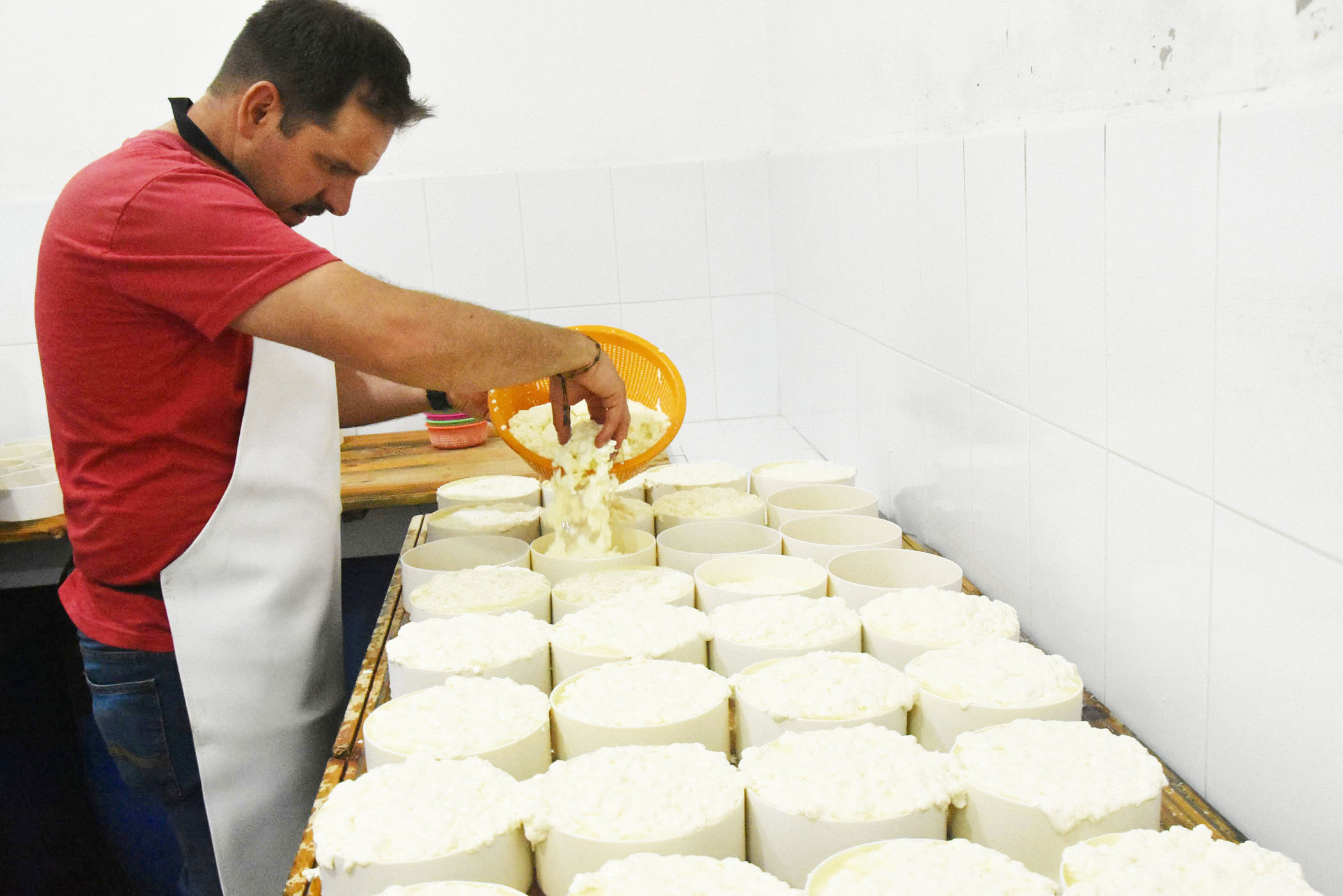 La Parroquia de Chipilo sells around 50 kinds of cheese, 35 to 40 of them made in house. "Everything we use is local," said Manuel Zago, the second generation to run the store. "The milk here is different. We use milk from two different dairies; they have a different quality and flavor." Their most popular cheese is queso panela, a fresh, very mild cheese. "We make it four times a week," said Zago. To make it, rennet and calcium are added to five hundred liters of milk. The milk rests for forty minutes and the resulting semi-solid mass is sliced with a lira, strained and poured into molds. "All of our cheeses are rustic, not industrial," Zago said. "They are artisanal." A small restaurant is attached to the store.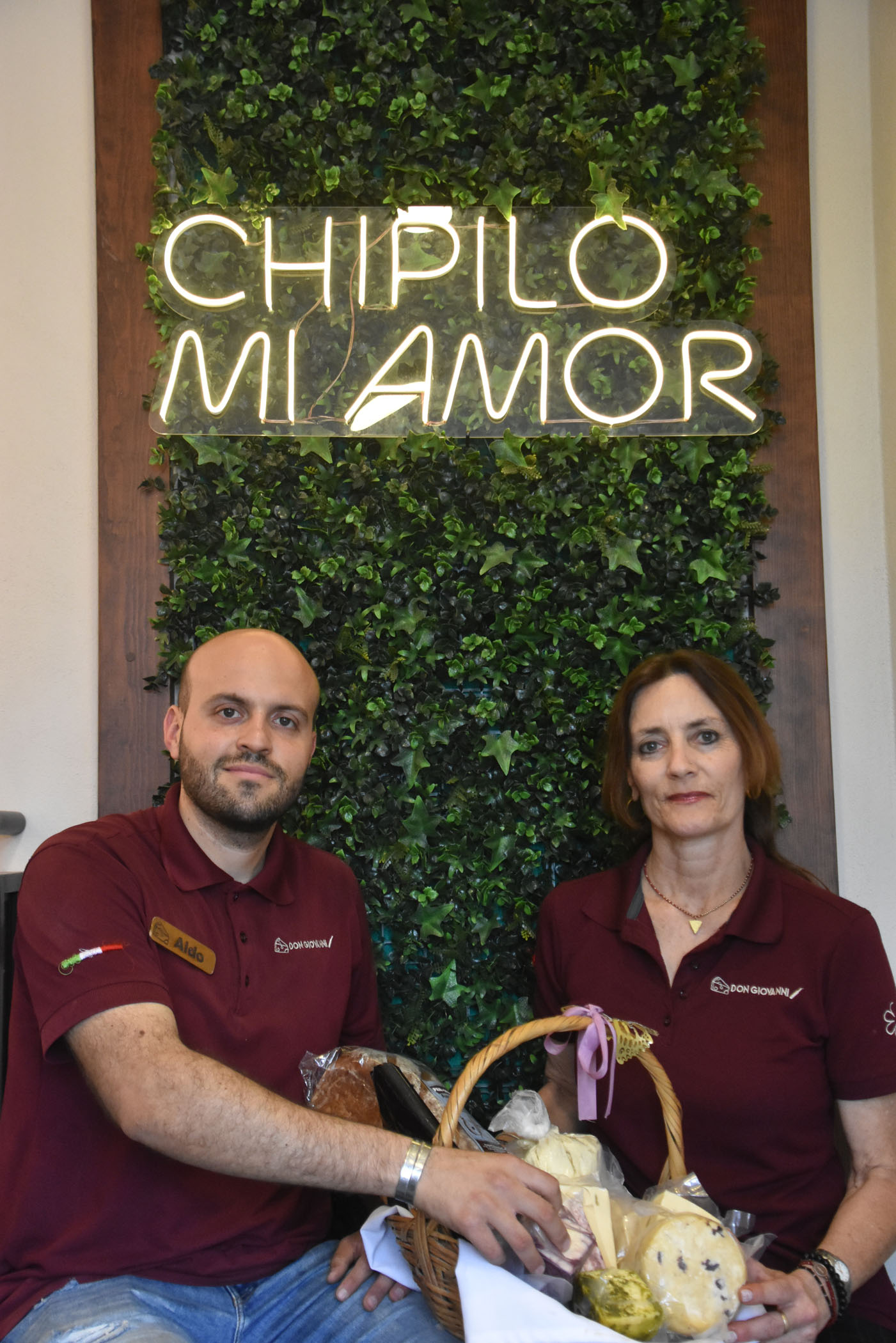 A block away is Don Giovanni's, named after the founder, not the opera. "My father's name is José Juan but his grandmother always called him Giovanni," said Aldo Zerón Solari. The name stuck. Solari said they sell about 80 types of cheeses. "We make 25, more or less," he said. "The rest, some are from the region, some are imported. Mozzarella and quesillo are the most popular." Their restaurant, also attached, was greatly expanded in March 2023.
There are lots of quesarías in Chipilo selling cheeses made from family recipes, giving each cheese a unique flavor. It's best to sample cheeses at different queserías before settling on a favorite. You might buy your manchego in one place, quesillo in another.
If choosing a favorite quesería is difficult, choosing a favorite restaurant is damn near impossible.
Breakfast
Most of the restaurants don't mix Italian and Mexican cuisines much.La Cocina del Nonno, La Terraza de la Nonna, Buon Giorno and Bigosh all offer typical Mexican breakfasts: molletes, enchiladas and enfrijoladas and all are excellent. Buon Giorno also serves something different: nopal topped with queso panela and a red salsa. Definitely worth trying. Two sisters, Celia and Maricruz Stefanoni Montagner, decided to combine Mexican and Italian flavors in their restaurants, Cuore and Merende, to great success. "Our Enchiladas Chipileñas have a cream sauce with pesto added," said Celia. "Huevos Poblanos are a little different, with mole that is sweet, and this sweet touch makes it different from all the others." For lunch and dinner, they offer 27 different sauces for their pastas—have fun deciding!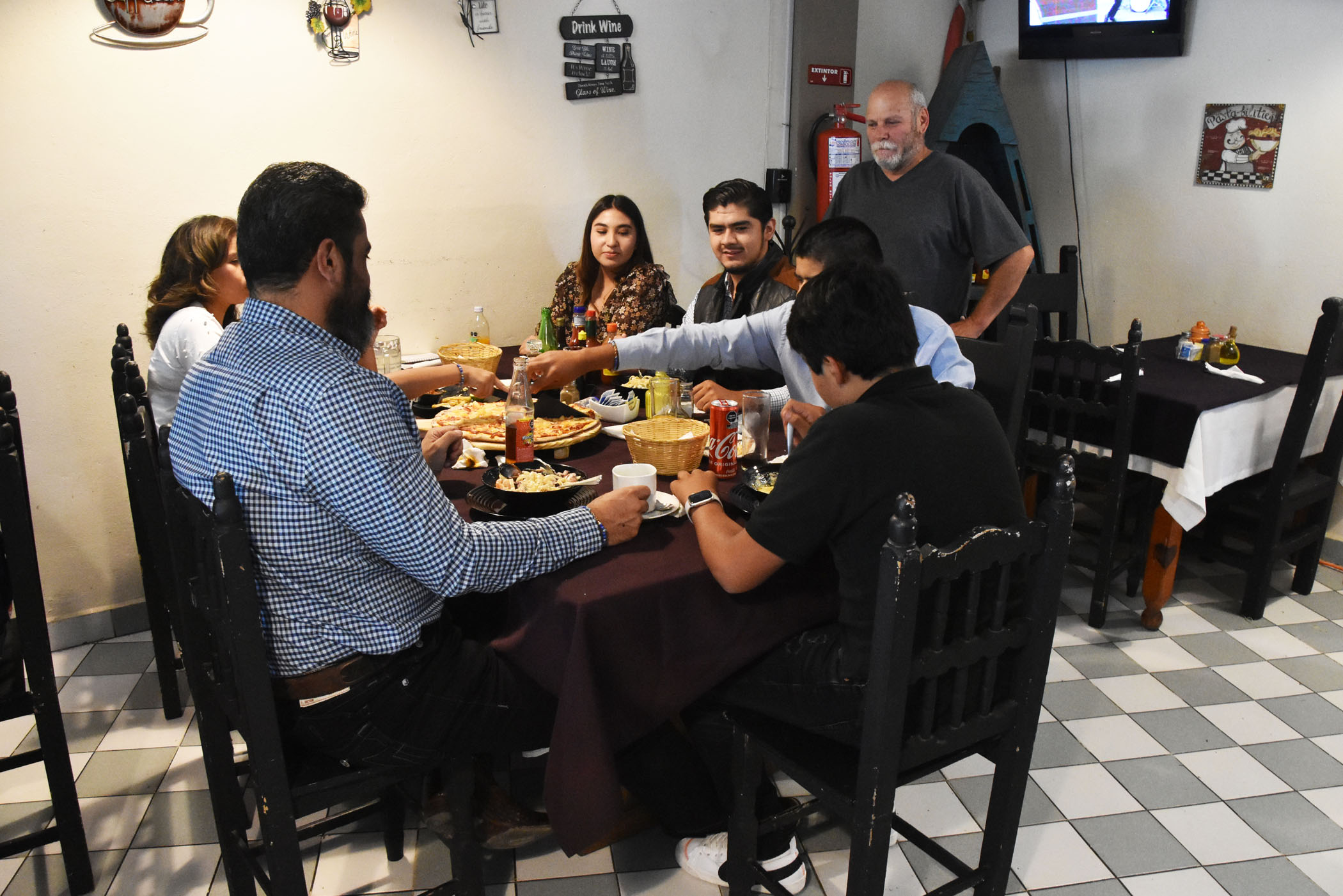 Lunch and Dinner
Giuseppe Merlo, owner and chef at Trattoria Tutto Merlo, uses old family recipes but tweaks them a little. "For bolognese sauce, I add a couple of touches of mint," he said. During the walnut harvest (June through late September) he serves pasta and portabello mushrooms with nogada—a walnut cream sauce usually only used for chile en nogada. I often stop in for a light lunch of Cremini Aglio—cremini mushrooms sauteed with garlic—and a salad. I recently learned that Pepe will add some tomato sauce, taking that dish to another level. It's not on the menu but if you ask him, he'll make it for you.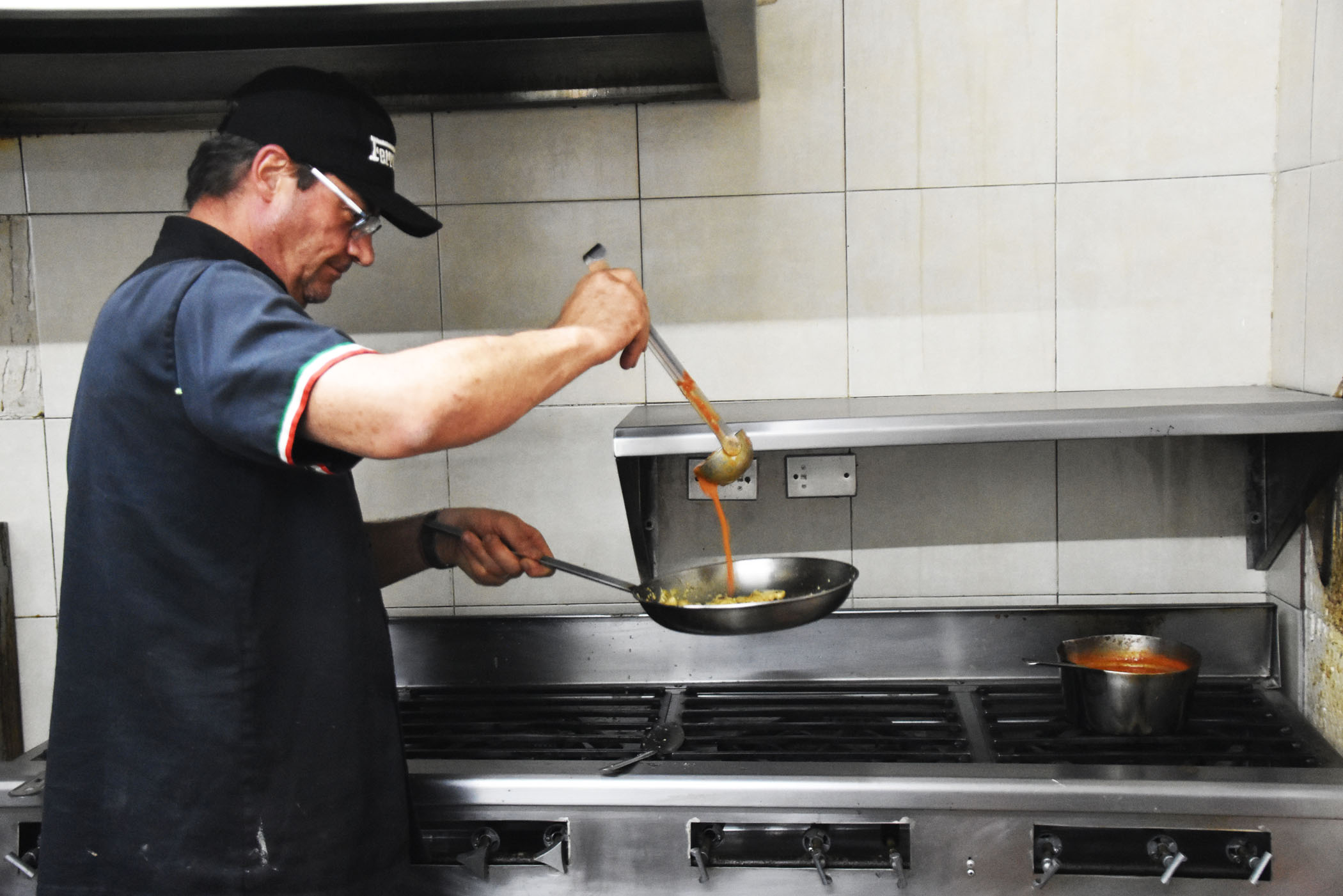 La Cocina del Nonno is one of the oldest restaurants in the pueblo."My mother-in-law started it 35 years ago," said Francisco Javier Galeazzi Berra, the current owner and chef. She only served typical Mexican food. When Berra took over ten years ago, he changed the name to honor his grandfather and, although he serves traditional Mexican breakfasts, "After 1:00, it's Italian," he said. "No chiles." His risotto is something special with five types of mushrooms. Not to be missed.
Juan Pablo Urbano Garcia, the manager at Veneto, one of the larger restaurants in Chipilo, said their most popular pasta is spaghetti with shrimp in a cream sauce. "We have Italian and Mexican dishes, but not many mixed except for Pizza Mexicano," he said. That pizza has beans, chorizo (a Mexican sausage) and jalapeños.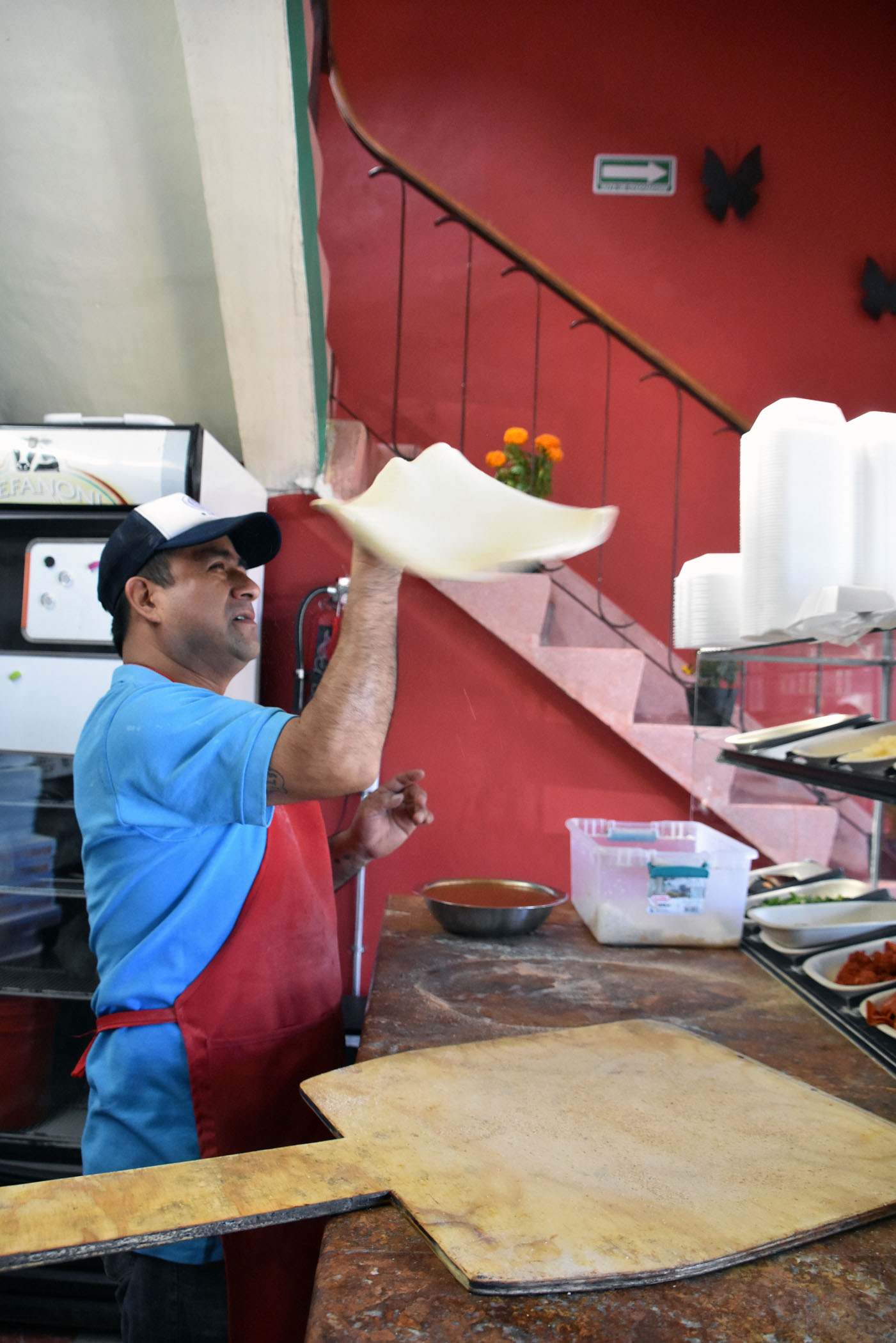 All of the restaurants have pizza and most are straightforward Italian. Terraza de la Nonna's pizzas are the ones that take me back to New York and Philadelphia: thin with lots of sauce and cheese. "We are adding more dishes," said Carolina Quezada Dossetti, who, along with her husband, owns the restaurant."We will be known as a restaurant and not just a pizzeria." They now offer breakfast on Saturdays and Sundays.
If you're not too full after a meal, tiramisu is a good option. Otherwise, have an expresso at Il Caffe Italian, and then maybe something light like a gelato.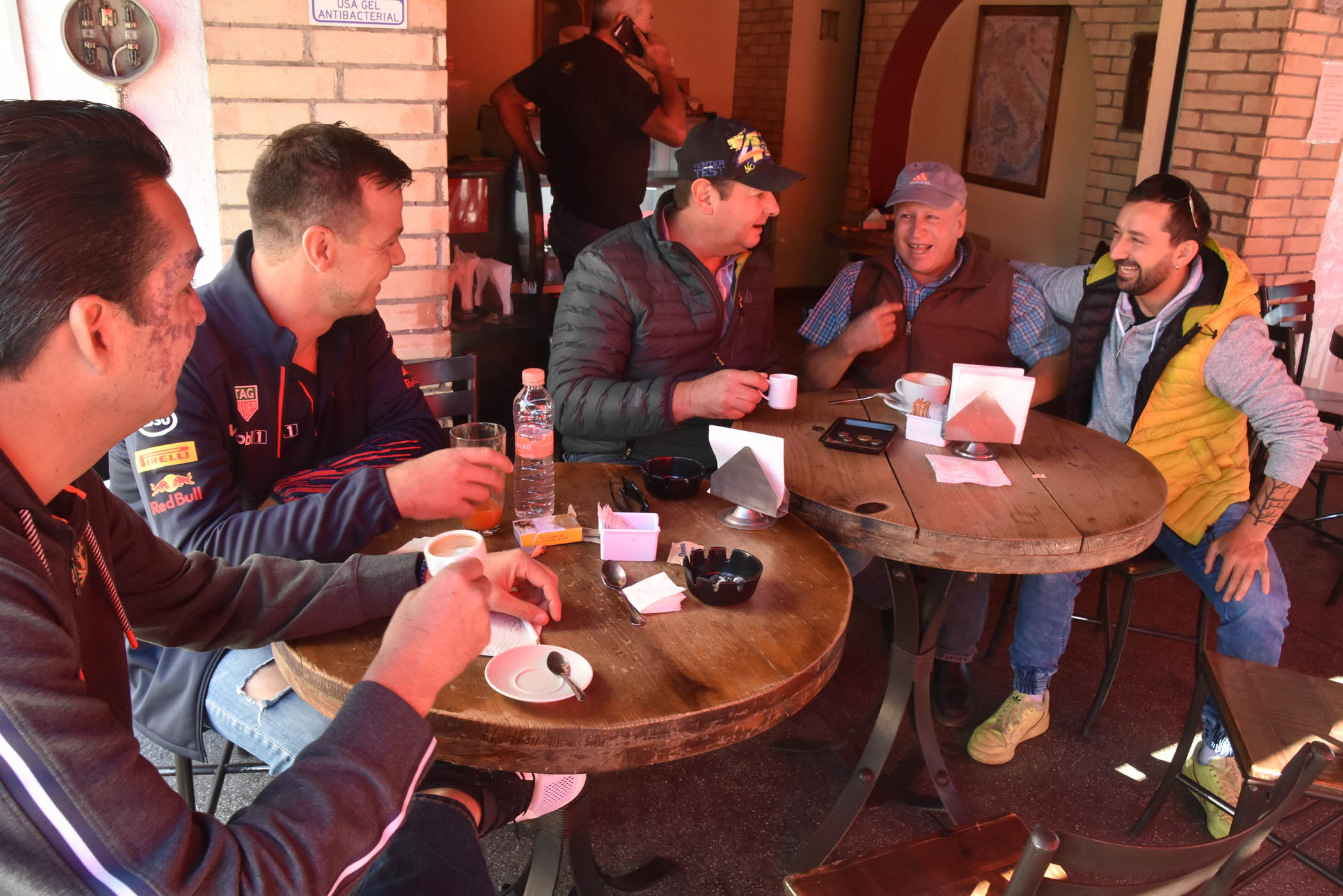 Four restaurants have opened in Chipilo in the past year, making the decision about where to eat even more difficult. But, as José Manuel Zago Precoma said, somewhat modestly, "Any restaurant owned by a Chipileño is going to be good." OK, maybe he didn't say it modestly. And he is right.
Chipilo's restaurants are always busy on the weekends but since the end of the pandemic, they've been even busier. "Things were slow with the pandemic, said Solari. "In Puebla [city], the government was very strict. In Chipilo, not so much. There, it was only 30% capacity in stores. People lost their jobs, started coming to Chipilo to buy cheeses and other products, and then went door to door in Puebla selling them. They started to know the restaurants here and learned that they are cheaper, better and not so far away. Chipilo is only about 20-25 minutes from Puebla. People drive here and now business is growing." People also drive from as far away as Cuernavaca, Tlaxcala, and even Mexico City, 2.5 hours away.
There are, a little surprisingly, two sushi restaurants in Chipilo. There are also fondas and taquerias, selling typical Mexican food. They all do a healthy business, supported by local folks. People from afuera—as non-Chipileños are called—don't come to Chipilo for sushi or tacos. They come for the best Italian food in Mexico!
MexConnect is reader-supported. Purchases made via links on our site may, at no cost to you, earn us an affiliate commission.
Learn more.
On a personal note
Chipilo has a reputation of being closed to outsiders. When I tell Mexicans I live in Chipilo, they often tell me how unfriendly it is. I disagree. I've lived here for almost three years and have never felt excluded. I've been welcomed when I work on articles about the pueblo. Maybe its reputation for being closed or unfriendly was true many years ago, but it is certainly not true today.
Editor's note: An exhibition of the author's superb photographs of Chipilo: "Chipilo: Un pueblo italiano de México" opens in the city of Oaxaca on 2 June 2023 at Casa KIT (Hidalgo 309 A).
Related article, with recipes, on MexConnect
Joseph Sorrentino is a journalist, photographer and playwright. His website is www.sorrentinophotography.com. His book Stinky Island Tales: Some Stories From An Italian-American Childhood (Amazon) is a collection of four stories in English and Spanish with 26 drawings. It's available as both a paperback and Kindle version.
Published or Updated on: February 1, 2023 by Joseph Sorrentino © 2023