Photo Gallery: Living year-round in tropical Mexico: The dream and the reality
My love-hate relationship with the rainy season
Dreaming of living in tropical paradise year-round? Somewhere with an idyllic sandy beach adorned with dancing palms and crystal clear warm ocean waters? Can you envision waking each morning to the sweet melodies of birdsong and beginning each day with a long, leisurely beach walk? Can you appreciate enjoying a breathtaking view while drinking a cup of hot java and breakfasting on farm fresh eggs, coconut yogurt and a plethora of sweet succulent mangoes, papayas and pineapples — all washed down by a glass of fresh squeezed fruit juice?
Do you aspire to participate in action-packed afternoons exploring the great outdoors, hiking through tropical rainforests, kayaking, snorkelling, scuba diving or perchance deep sea fishing? Or would you prefer the pure bliss of idle afternoons spent swaying in a hammock where no one will call you out for indulging in a siesta? Perchance your tropical daydreams involve relaxing on the beach, taking in the sun's rays and passing the time away sitting at a seaside palapa restaurant enjoying a cool one and the company of friends?
Conceivably your ongoing fantasy of living in tropical Mexico brings visions of a place where sunny, warm days with azure blue skies are the norm, and traffic jams and long daily commutes simply do not exist. No doubt your fantasy is of a place somewhere where you will never again have to doff a business suit and tie or nylon stockings and high heels. Perhaps, you are a little like I was, always daydreaming of a simple life in a small beach town populated with friendly, welcoming locals, where life proceeds at a leisurely pace?
Currently I am living my dream with my husband in a small rural beach town on the Pacific Coast of Mexico, on the Nayarit Riviera an "up and coming, sizzling hot vacation spot and retirement destination."
The Nayarit Riviera is commonly referred to as the Jewel of Pacific Mexico, no doubt because it offers non-stop sun, sand and sea, and dazzling beaches framed by ridiculously luxuriant mountains and hillsides. The Riviera Nayarit is located on the Pacific coast of Mexico and extends for hundreds of miles, from the funky town of Bucerias to historic San Blas. Undoubtedly an adventurer's dream filled with colourful Mexican towns full of friendly, welcoming folk.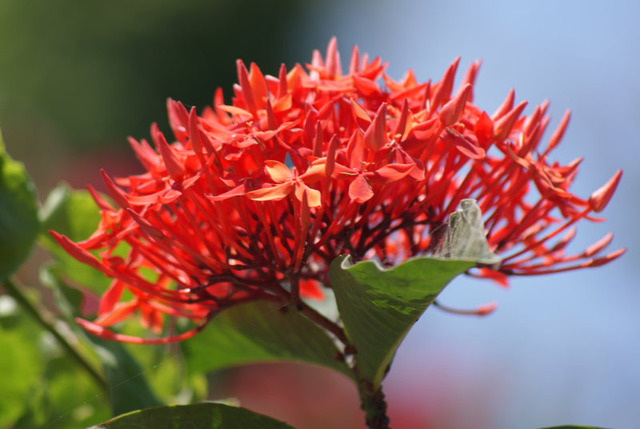 My husband and I chose Mexico because — frankly — our fondest travel memories are of exploring this beautiful, diverse country and days filled with laughter, joy, song and music, affable Mexican families sharing memorable meals and drink, breathtaking vistas, and the pleasure of swimming and snorkelling in crystal clear blue-green waters.
We have always felt welcome in Mexico, and the affordability of housing and daily living in Mexico held a strong appeal, as did its proximity to Canada, which would allow family and friends to visit us frequently, with ease.
While choosing the location of our dream home, we considered several colonial cities we had enjoyed for vacations. Our favourites were the colonial cities of San Cristobal de las Casas in Chiapas, and Merida in the state of Yucatan. We ended up choosing a small beach town because it fulfilled our lifelong dream of living in the tropics on — or at least near — the shore. A gorgeous swimming beach lined with tropical palms has always been part of our dream.
We considered several of the smaller beach towns to be found on the Mayan Riviera, including Playa del Carmen, Puerto Morales and Tulum. Why? Simply because of the sheer beauty of the translucent ocean waters and freshwater cenotes abundant on the Caribbean side of Mexico, along with the Maya ruins and a culture steeped in history un equalled anywhere in the world. However, after much discussion, we decided that the Riviera Nayarit was the best overall fit for our lifestyle preferences.
It was a difficult decision for, even after we had decided on the Pacific Coast, we then had to decide between some really appealing small town beach locations such as Huatulco, Zihuatanejo, and Puerto Escondido. We eventually ruled them out because they were a bit remote for our day-to-day living preferences, and not conveniently reached from our hometown of Vancouver, BC.
We started looking at the small beach towns north of Puerto Vallarta and pricing homes on the Nayarit Riviera. We soon learned that prices for homes in the smaller beach towns were very affordable, in particular in the community of Jaltemba Bay. Although the snorkelling in this area is nowhere near the superlative experience it is on the Caribbean side of Mexico, the beaches are drop-dead gorgeous, the clear blue Pacific waters are delightful and surrounding lush foliage is breathtakingly beautiful. The Nayarit coast is decidedly tropical, bearing a strong resemblance to Costa Rica and Ecuador.
We rented a home in the enchanting town of La Peñita de Jaltemba for one month as a trial run and, when we returned home to Canada, we realized that our lifelong dream of living in Mexico was stronger than ever before.
Three months later we had sold our modest town home in Vancouver, Canada and even though we had a sizeable mortgage remaining on our home, we were able to purchase a gorgeous brand new 3-bedroom, 3-bath 3,300 square-foot home with a swimming pool, a rooftop palapa and five terraces in Los Ayala, a small beach town located in the community of Jaltemba Bay, and remain mortgage free.
Our new home is located on a hill and we take pleasure in stunning vistas of the ocean and surrounding tropical rainforest. Playa Los Ayala, the best swimming beach in Pacific Mexico, is just a five minute walk from our home. Sounds great? It is!
Daily life in the small beach towns in the community of Jaltemba Bay is very affordable. Fresh fruit, vegetables, fish and local groceries are wondrously inexpensive, free if you are willing to make the effort — you can pick mangoes, papayas, bananas and almonds off the trees in our neighbourhood. Dining out is so affordable one almost never wants to eat at home.
Internet and telephone service and costs are on par with pricing in Canada, and probably similar to that in the USA. Gas is a little less expensive. Car repairs are cheap but used cars are expensive. Property taxes are ridiculously inexpensive, but you need to fix the roads yourself, build your own sidewalk and buy water for your home on occasion.
Electricity is expensive, and if you decide to reside in tropical Mexico full time, be forewarned that air conditioning is a necessity for most folk, and the biggest lifestyle expense to factor in.
Dental care is inexpensive. Health care is also inexpensive but not necessarily cheap if you expect the same service standards as in Canada.
We wake up to the songs of birds and of course, the occasional rooster crowing, every morning. We fall asleep to the sounds of the ocean and sometimes, a neighbour's overly loud music. The view from our home resembles the Garden of Eden. Flocks of green parrotlets are common in our neighbourhood as are yellow-winged cacique, hummingbirds, chachalacas, herons, doves and tropical king birds, to name just a smattering.
We adore walking and cycling along the quaint sand streets in town and taking in the colourful sights and experiences of daily life in small-town Mexico. In the town where we live, this includes chickens, roosters, stray cats and dogs, herds of goats, the occasional sheep or pig, coatimundis, and the always enjoyable sight of a local riding his horse through town. The streets are filled with the delightful sounds of innocent children playing barefoot with not a care in the world.
From November through May, the tropical climate suits us perfectly. The days average 20-25 Celsius and are perfect for every outdoor activity. The evenings are also perfect at this time of year ranging in from 12 to 16 degrees Celsius. It rarely rains and I am still surprised to wake up to a brilliantly clear, sunny blue sky each and every day. June is hot and dusty but certainly liveable.
Here comes July
Everything changes come July. You cannot possibly know until you have experienced it first hand, just how hot and humid the summers in the tropical coastal towns really are. It is an entirely different world when the rainy season begins. It is a beautiful world, but it says a lot that most Americans and Canadians choose to return home for the summer months. Why? It is simply too hot, for most folk.
The temperature of a summer day may be similar to a hot summer day at home, say 30 to 35 C but, when combined with a humidity reading of 70 to 90%, it feels like 40 to 45 C. Just the slightest effort results in rivulets of sweat pouring off of me. Jumping in the pool or having a cold shower provides temporary relief — five minutes tops.
Shopping at the local market and shops is equivalent to a workout. Walking a few blocks feels like a one-kilometre sprint and necessitates a complete change of clothes. Changing one's sweat-soaked undergarments two to three times a day is not unusual. Early mornings and evenings are the most trying, simply because during this time of day there is no breeze, not even a puff of cool air!
Certainly the convenience of air conditioning makes the heat and humidity bearable and one can sleep in comfort, but it truly is too expensive to run twenty-four hours a day. Open windows and ceiling fans work well enough during the daylight hours and, during the months of June and July, you can usually get by with running on the air conditioner from about 9 p.m. until 2:00 a.m. In August and September, most year-round folk need to run the air conditioner from about 9 p.m. until 6:00 a.m. to sleep comfortably.
Before you to decide to move to tropical Mexico, know this — if you choose to live in small-town Mexico, you can count on experiencing power outages and brown outs during the hottest time of the year.
What to do? During the day, it's relatively simple — head to the beach.
However, during the evening when the low temperature is 24 to 27 C and the humidity is 90% you, should know that sleeping outside in a hammock, draped in mosquito netting as your only protection from lightening and thunderous rain, is far preferable to staying inside and suffering from heat stroke. Of course you could always buy a gas generator for these times — something my husband has so far failed to do!
That said, quite a few expatriates say that the rainy season is their absolute favourite time of the year. Why?
To experience the sheer exuberance of the tropical flowers which begin blossoming in May; and the never ending green vistas to be found in every imaginable hue. The rainfalls refresh long-parched freshwater rivers and waterfalls, which are a delight for swimming. The beaches are deserted in the rainy season, and all activities involve a sense of being one with nature, walking, swimming and kayaking in peace and solitude.
The storms that come with the rainy season are an event! Deafening, the thunder roars throughout the valley and rolls across the roof tops of homes like a freight train. Sheet lightening illuminates the sky so brilliantly it is surreal, almost psychedelic. Forks of lightening which emerge from miles up in the sky extend to strike the ocean, followed by deafening war-like boom. The raindrops fall at an incredible pace and intensity, inevitably resulting in water roaring down the once quaint sand streets that, come early morning, resemble a pig's playpen and are no longer navigable by car because of the ruts the rains tore through the roads and foot-deep mud.
On occasion the rains are so intense the streets resemble a raging river verging on a flash flood. If you happen to enjoy the luxury of a swimming pool in your home, expect to be up in the middle of the night at least two or maybe three times, to drain the pool so it does not overflow and add to the roaring water already running down the streets. Not many small rural beach towns have the luxury of sidewalks, so be prepared to walk through puddles and mud.
Eventually, the intense sun emerges for the day and restores everything to normal. The next day the cycle begins again.
Did I mention the insects?
The rainy season begins with the incredible onslaught of critters that arrive in multitudes… It starts with the screeching song of the rain birds, or cicadas, which are actually insects, not birds at all. Their caterwauling continues for days until the rains finally arrive, putting an end to their piercing but unique symphony.
Next up are the termites that come to drop their wings and die, and the big bottomed ants that also arrive in multitudes only to mate and die, presumably in a blissful state. Beetles of every shape and size emerge from the earth and several of these critters look like they came out of the movie Jurassic Park. Colourful lime green crickets, emerald green jewel-like bees and slender dragonflies are the more beautiful of the rainy season insects.
The rainy season is the beginning of the never ending battle with the ultimate home squatters — ants. It means going outside briefly and with extreme caution at dawn and dusk if you do not wish to endure the relentless bites of no-see-ums.
During the rainy season, we fall asleep to the constant droning and chirping of insects, and in the morning and evening after a heavy rain, the raucous croaking of frogs overpowers the songs of the local birds!
A couple of things we do miss occasionally are sidewalks, and the convenience of one-stop grocery shopping. Yes, shopping at ten stores is fun when you are on vacation and have nothing better to do. An all-day shopping trip for groceries and essentials not found in small rural beach towns is fun the first few times, but this soon becomes tiresome.
Would we choose small rural town beach again? Yes, but primarily because we have the convenience of Puerto Vallarta close by.
Our next adventure, we hope, will be a colonial city in the cooler climes of Mexico.
Published or Updated on: September 4, 2011