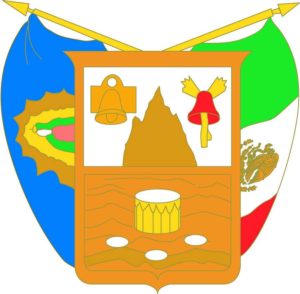 The state of Hidalgo is part of the Central Highlands Region of Mexico, along with the states of Guanajuato, Mexico (State of), Mexico City, Morelos, Puebla, Querétaro and Tlaxcala. The capital city of the state of Hidalgo is Pachuca.
The state of Hidalgo has several interesting "geomorphosites" – places where landforms provide amazing scenery for our enjoyment. They include the Basalt Prisms of San Miguel Regla, only a few kilometers away from the Piedras Cargadas, an equally-stunning geomorphosite.
The former mining town of Mineral del Monte (or Real del Monte) has lots of interest for cultural tourists. It is where the first soccer and tennis matches in Mexico were played ~ in the nineteenth century, when the surrounding hills hosued hundreds of Cornish miners, brought here from the U.K. to work the silver mines. The miners introduced the Cornish Pasty, chile-enriched variations of which are still sold in the town as pastes.
Here are select articles and recipes related to Hidalgo :
Although undoubtedly made without chile in their native Cornwall, these tasty, filling meat pies have been mexicanized in translation, usually with the addition of serrano chiles, either canned in vinaigrette or fresh. Some cooks incorporate cream cheese into the dough, but the filling is so rich, the pastes do nicely without the extra fat and calories. Ingredients: […]
0 comments