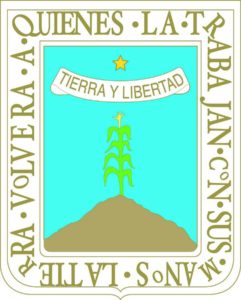 The state of Morelos is part of the Central Highlands Region of Mexico, along with the states of Guanajuato, Hidalgo, Mexico (State of), Mexico City, Puebla, Querétaro and Tlaxcala.
The state of Morelos is Mexico's second smallest in land area (after Tlaxcala) but has a high density of population. The state capital is the historic city of Cuernavaca.
Morelos has numerous tourist attractions including water parks, spas, archeological sites, lakes, historic haciendas and museums. Some of the key events of the Mexican Revolution (1910-1920) played out in this state, with Emiliano Zapata at the forefront.
Here are select articles and recipes related to Morelos:
In Cuernavaca, on the top of a hilly barranca, parallel to Calle Morelos on its way out of town, lies a beautiful new cemetery. A Panteon, already lush with bougainvillea and shrubbery lovingly planted on graves and crypts. Trees had been left standing, framing the natural landscaping and parading like sentinels for the dead on the upper levels of […]
0 comments