Photo Gallery: Old Mazatlan has its charms
At first glance, Mazatlán looks like a typical Mexican beach resort with boxy high-rise hotels and loud nightclubs crowding its shoreline, but there is more to this old port city than meets the eye. To discover the historic town behind the resort, you have to leave Mazatlán's tourist zone, known as the Zona Dorada or "Golden Zone," and head downtown to Old Mazatlán's dignified plazas and narrow streets lined with elegant European architecture.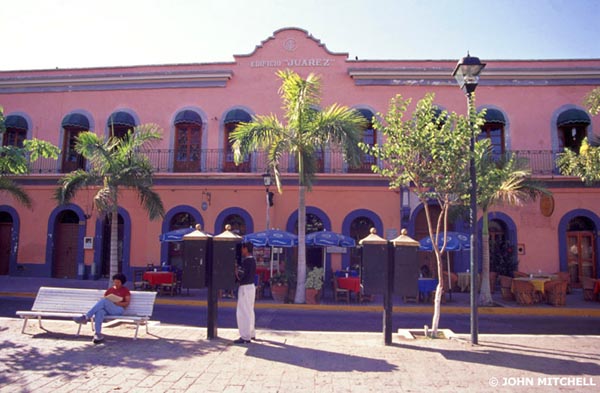 Mazatlán, whose name means "land of the deer" in the Aztec language, has a complex history going back thousands of years to when the area was populated by indigenous peoples who practiced hunting, gathering, and agriculture. In 1531, Spanish Conquistadors arrived and founded a settlement at Mazatlán. It soon became an important conduit for gold and silver from Spain's far-flung colonies. Pirates frequently raided Mazatlán, and during the mid-19th century both French and American troops occupied the city.
A good place to begin exploring Mazatlán is the Plaza Revolución, the city's main square. A handsome cathedral built in the late 1800s towers over the plaza. This Moorish edifice boasts unusual yellow-tiled steeples and a labyrinthine interior with columns and sweeping arches. Palm trees surround the Plaza Revolución, and a wrought-iron bandstand graces its center. Beneath the elevated bandstand is a small cafeteria. Its outdoor tables with large umbrellas are ideal spots for taking a break from the tropical heat.
The Mercado Pino Suárez north of the cathedral sprawls inside a Victorian building modeled after the work of French architect, Alfred Eiffel, who designed the Eiffel Tower in Paris. This steel structure reportedly once served as a bullring. The matadors have all left, however, and today it houses a maze of stalls and shops selling everything from freshly caught shrimp to huaraches (leather sandals). Decaying old mansions reflecting a mélange of architectural styles, including Neoclassic, Art Nouveau, and Art Deco can be found on streets west of the market.
Walking south from Plaza Revolución will bring you to Plazuela Machado, once the social hub of Mazatlán and still heart of annual Carnaval celebrations. During recent years, attractive 19th-century buildings ringing this cozy square have been extensively restored. Many of them now house lively cafés and restaurants that are usually filled with both locals and tourists late into the night.
The neoclassical Teatro Angela Peralta next to the Plazuela Machado dates back to 1860 and is Mazatlán's principle cultural venue. Step inside this beautifully refurbished opera house, and you will be transported into a world of marble statues, elegant woodwork, loges, and sumptuous red velvet curtains. A museum on the upper floor has old black and white photographs and displays chronicling the theater's history and reconstruction.
Two museums near the Plazuela Machado highlight very different periods of Mazatlán's past. A handsome 19th-century mansion across from the plaza has been turned into the Museo Casa Machado. Its high vaulted ceilings and rooms full of antique furniture offer glimpses of what life was like among Mazatlán's upper classes. A few blocks west, the small Museo de Arqueología harbors collections of ceramic sculptures and other artifacts documenting the area's nomadic pre-Hispanic cultures.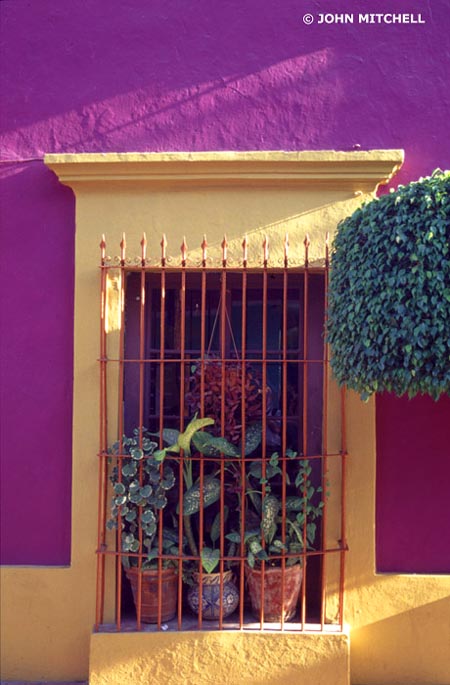 Old Mazatlán's main beach, called Olas Altas, rings a cove only a short stroll from the museums. Mazatlán's tourism industry began here during the 1950s, and this district's faded seaside hotels and unpretentious restaurants evoke the romance of that era. Olas Altas may not be the best swimming beach in town, but it is refreshingly uncrowded and free of wandering touts. Children splash among the waves or play soccer on the sand, and the evening's principal entertainment consists of watching the spectacular sunsets for which Mazatlán is justly famous.
From Olas Altas beach, the main road winds up a steep hill from which you can take in panoramic vistas of both old and new Mazatlán spreading northward along the Pacific coast. You can also see El Faro, a lighthouse perched atop a haystack-shaped island at the tip of a rocky promontory. At over 500 feet above sea level, El Faro is said to be the second highest lighthouse in the world after the one in Gibraltar. Mazatlán's large sport fishing fleet and the ferry which transports cars and passengers to the city of La Paz on the Baja Peninsula are also visible from the hilltop.
Keep on going and you'll eventually come to Mazatlán's gritty docks with their giant loading cranes and railway yards. These are the largest port facilities between Los Angeles and the Panama Canal. At the far end of the dock area, you can catch a launch to Isla de la Piedra, a nearby peninsula with sandy beaches and simple thatch-roofed restaurants. On the short ride to Isla de la Piedra, you'll pass anchored freighters and flotillas of commercial shrimp boats, ample evidence that Mazatlán is much more than just a tourist town.
You can get to Old Mazatlán from the Zona Dorada by local bus or in one of the open-air pulmonía cabs that ply Avenida del Mar.
The Casa Machodo is located at Constutución 79. Opening hours are Monday through Sunday, 10 a.m. to 6 p.m. Admission is 20 pesos.
The Museo de Arqueología is at Sixto Usuno 76. Opening hours are Wednesday through Sunday, 10 a.m. to 3 p.m. Admission is free, but the guards like to charge an entrance fee.
Published or Updated on: January 1, 2006